On 28th May, I had the privilege of having my 'U2 Playlist', a regular feature on U2.com, published.
If you are not a paid subscriber to U2.com you wouldn't have been able to read it, so here it is in full, with comments below it from other U2.com subscribers (fondly know as 'Zootops')...
'Soundtrack To My Life.'
21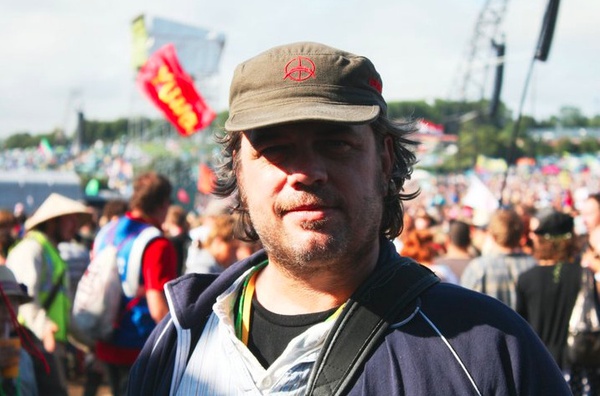 'Big John' Noble is one our longstanding Moderators on Zootopia, the U2.com boards. A mean bass player and hardcore fan who's been following the band for years, he says they've provided the soundtrack to his life. That's him above when he followed the band to Glastonbury last year - you can follow him on Twitter where he tweets as @_Bigwave_ . (Let us know what you think of his playlist in the comments below.)
'Like many, many fans, U2 have provided the soundtrack to my life. Through 30 years or so of mid teenage troubles, though marriage, births, deaths - good times, great times and awful times too. Life events are sometimes punctuated and stamped with certain songs, many of these being U2 songs. So my U2 playlist reflects that.

Dipping back and forth, as memories and melodies tend to. Rising high, soaring into the stratosphere and beyond, and down to the depths, almost to even the centre, to the part of the soul that no created thing can ever touch. Almost I say, but I am sure that even on occasion even that part of me has been invaded by the music that this band makes.

It being a Playlist, I would have it on shuffle and instead of trying to figure out which song would work with the next, would simply allow the machine to 'do it's work'.'
Out Of Control - BOY
As fresh at the performance at Glastonbury as the day it was written. I got big ideas, and I'm out of control.... Yep. And those big ideas, and being out of control can go both ways, good and bad. It calls out to the youth in you, the part that never got broken or totally shackled by all the chains that life can bind you with, often without you even being aware of it.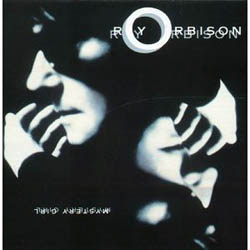 She's A Mystery To Me
First time I heard this, I had no idea Bono and the boys had written this with Roy Orbison in mind, but instantly I knew they must have. The story of the band meeting Roy and how the song came about is wild... you couldn't dream it up. The song itself and the soaring vocals are so right for Roy. On my playlist it would be an as-yet-uncreated piece that mixed The Big O vocal with Bono's. Can't wait to be at the concert where that hologram performance happens...
Yahweh - HOW TO DISMANTLE AN ATOMIC BOMB
'I recall singing it over and over from the first listens to the How To Dismantle An Atomic Bomb album. I believe that Yahweh translates to something like 'the name that cannot be named' and here we have a modern hymn to that spirit. 'Always pain before the child is born', what a lyric. The Catherine Owens animated video for this song is full of wonder and captures the song beautifully.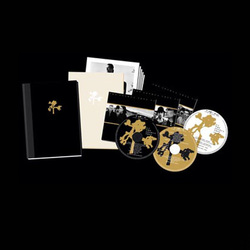 Spanish Eyes - THE JOSHUA TREE REMASTERED
Brings back memories of the Millennium and dancing around wildly and drunk somewhere in Australia at a party at friends house who had emigrated there. First time I had heard it, and it always makes me want to dance. Such joy. whey-hey hey!
Vertigo - HOW TO DISMANTLE AN ATOMIC BOMB
Love the video and intro and chorus. Oh and the verse too. Such a great live song, and reminds me of the whole Vertigo tour imagery and experience.
Miracle Drug - HOW TO DISMANTLE AN ATOMIC BOMB
The lyrics kill me. Another example of how the words in a song can seem to be written just for you. Came after the birth of our first child, who just wouldn't be here without the wonders of the Science/God mix.
Surrender - WAR
From that first listen to the War album. The challenging and threatening concept of 'surrender' as a way of living', seeing it as a strength and not a weakness is a radical way to live your life is suggested to me in this song. Backing vox on chorus, and space, the 'air' in the mix, the room... and Edges' crying, sliding guitar is all over this.
Bad - THE UNFORGETTABLE FIRE
Every live show I have ever been to, this seems to show up. Grace. Intense love of this song born from an early bootleg video of German show that I used to watch over and over, and then of course the legendary Live Aid performance. About giving up, or trying to give up something that is destroying you. The plea to a friend with your every ounce of being to 'let it go'. The definition of universal melancholic terrible beauty.
Sunday Bloody Sunday - WAR
The guitar chops that every kid who ever picked up a guitar can play... sort of. Simple genius. Heavy heavy political power in the lyric, but a politics that takes no sides, no prisoners. Only the side of the angels. Still as powerful live on the last tour as ever. Perhaps even more so. I was stunned every time I heard this on the 360° Tour. Larry hammering that intro skip beat stops me in my tracks.
Grace - ALL THAT YOU CAN'T LEAVE BEHIND
Da bass is da bomb. sweet and melodious. It travels outside of Karma. We named our first born after this song.
I Still Haven't Found What I'm Looking For - THE JOSHUA TREE
Just when you think you got it licked... the realisation that the journey is not over.. until it's all over. Like, yep, that's all well and good, we did pretty good... but look at that horizon... it extends. The song that has been handed over for the crowd at a U2 gig to have and hold, to sing. I wonder when Bono lets a crowd own it, and the band falls back and take it down, that maybe they just listen and appreciate the fact they are not the only ones who know there is a long way to go. The hymn that turns a U2 show into Church. Halleluyah!
40 - WAR
Proof, or as close to it I have known, of the existence of something... more, something higher. A true Psalm of the Ages. The ultimate show-closer and the song that will be on humanities' lips just ahead of the end of the world. (On that bill, Elvis opens, is joined for a few numbers by Roy Orbison... later in the bill Pink Floyd and the Beatles knock out a few tunes too).
City Of Blinding Lights - HOW TO DISMANTLE AN ATOMIC BOMB
For obvious reasons this always makes me think of the genius that is Willie Williams. And the prospect that sometimes you CAN take on the world... and win.
Running To Stand Still - THE JOSHUA TREE
I first heard this in a 1980's ITV Documentary 'World In Action' on U2. Just blown away by the tale told within the bittersweet lyric and tune. Within it is the thought that even when you have come to the end of the road, a stop, another way is possible. The end is, perhaps, not always the end. The performance of this song captured in the Zoo TV Live from Sydney show is theatre at its best.
Where The Streets Have No Name - THE JOSHUA TREE
A wonderful song to sing on the old karaoke. I always try to wangle this song into setlist any band I have been in. The bassline is great to play, and singing it really does take me to another place. And yes, I do visualise myself up there on the stage with the lads letting me have a go at this one... an official request :)
With Or Without You - THE JOSHUA TREE
For my mate Dai, I know you are out there somewhere and I think of you whenever I hear this.
A Sort Of Homecoming - THE UNFORGETTABLE FIRE
Without knowing it I had somehow absorbed this whole song and it came out in full one sunrise overlooking some fields in Norfolk. We was in a band travelling home from a show, with no money and broke down. I was as stoned as a simpleton (ah, the follies of youth), and sang this out to the universe that morning. Or did I just dream it...